How to rent a Bike in Sardinia
In the event that you're looking to hire a bicycle or rental bike shop for, for a bike tour, or even a rental for few days, there are a few of things you have to know first. What sort of bike ideal you? How would you ensure your bicycle is the right size?
Sardinia Bike Rental bicycle fleet is one of the very most comprehensive you will discover anywhere. You can expect hire for any cyclist, all age range and traveling styles. You can expect four options for pickup and dropoff the hired bikes.
Our location for bike rental are in the strategic parts of Sardinia for starting with a bike tour or just to hire a bike to visit the city or the countryside.
Where is possible to rent the bikes in Sardinia?
You can rent or drop-off the bicycle in the following locations:
To ensure you have the best suited cycling holiday, you need bikes and accessories that are reliable and comfortable. For this reason, here at Dolcevita Bike Rentals we select our bicycles and accessories very carefully, using standards that ensure high quality and suitability with the paths of our cycling tours in Sardinia.
All of the bikes are thoroughly inspected after each rental before being put into action on the road again by the next person. Any worn or defective parts are replaced immediately.
Moreover to classic bikes for bicycling, including the Trekking Comfort and Trekking Sport, our selection of bicycles includes CUBE GTC race bikes and brand-new Cube and Scott electric bicycles with assisted pedalling.
So, which bicycle is the best for your bike tour or rental?
Road bicycles would be best to rent  in case you're looking going quick and if you're riding on smooth concrete. The race bikes have smooth, thin tires, and are generally lighter than different types of bikes. Our road bikes Cube Attain weigh 18, 18 lb, 8. 25 kilogram, perfects for uphills. They will can be hired free paths, but riding them on unpaved roads can be unstable.
Hybrid bikes or Trekking Bikes give focal points of both city bikes and mountain bicycles. They have huge seats, upright handlebars that give an open to riding position, and they are better to ride around town and hotel to hotel. They could be utilized on either asphalt or unpaved roads however are generally not recommended for rough terrain mountain bikes trails.
An Electric Bike, otherwise called an e-bicycle, powerbike or promoter bike, is a bike with a coordinated electric engine to help the rider's pedal-control. E-bicycles utilize chargeable batteries and the lighter might be up to 25 km/h (16 mph). In Europe it is not allowed, for e-bikes, to cycle faster than 25 km/h (16 mph).
How to hire a bike with Sardinia Bike Rental
If you want to hire a bike go the rental section scrolling this page.
In addition to bike rental, we provides all the equipment you need for a bicycling tour. We offer specific bags for active vacations and cycling tours, such as ORTLIEB back panniers, ABUS handlebar bags with a convenient map holder. A repair set up and pump are always included, along with a free Dolcevita water bottle.
Before setting off, we will describe the bicycle, the technical specifications as well as how to test it, and will help to set the seats and handlebars to be sure they are comfortable to use. The bike rental can be for at least three days.
Video Tutorial: How to rent a bike on sardiniabikerental.com
For privacy reasons YouTube needs your permission to be loaded. For more details, please see our
PRIVACY POLICY
.
I Accept
Accessories for your bike rental
Everything you need for your bike rental!
Rear panniers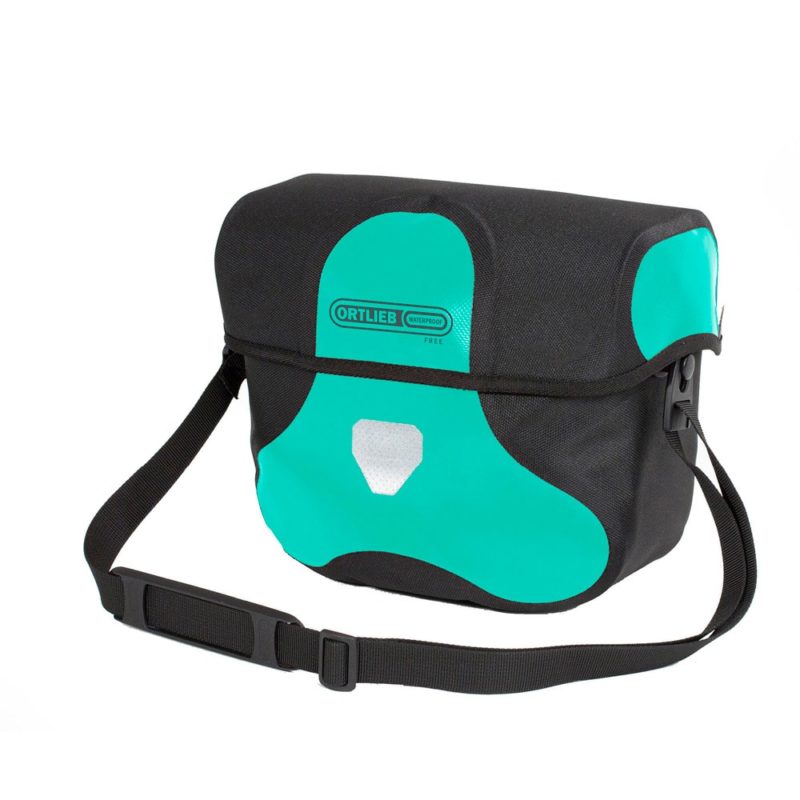 Bicycle handlebars
Helmets
For privacy reasons YouTube needs your permission to be loaded. For more details, please see our
PRIVACY POLICY
.
I Accept
For privacy reasons YouTube needs your permission to be loaded. For more details, please see our
PRIVACY POLICY
.
I Accept